Shiori and Naruse are my favourite dorama couple ever, so I decided to create a fanmix for them.
I worked on it for the last three days and it was quite difficult sometimes, because I wanted to pick the
perfect
songs for these two.
The mix describes their relationship from the first time they meet and how they slowly start to feel more for each other. I wanted to show how much Shiori cares for Naruse and how desperate Naruse tries not to fall in love with her.
Like their relationship, the fanmix is bittersweet and sad.
I would love to hear your opinion on it...and ENJOY!
Unwritten Tragedy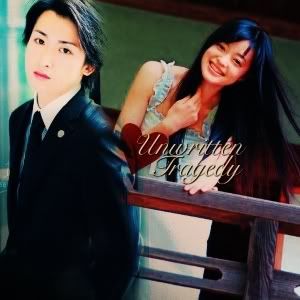 nothing into something into nothing